"[I]t is distressing how often one can guess the answer given to an economic question merely by knowing who asked it."
-George J. Stigler, 1946
2nd Workshop on Labor Markets and Macroeconomic Outcomes - April 14-15, 2023
This workshop is co-sponsored by Stony Brook University and will take place in Santa Barbara at the Upham Hotel. This year's workshop has a dual track focus. First, we are seeking papers which focus on cyclical labor market outcomes. Second, we also seek papers which grapple with relationships between labor market outcomes and other household decisions, such as expenditure, savings, or home production. Particular consideration will be given to papers exploring any of the above topics using novel datasets and/or explicitly-axiomatized micro-founded structural mechanisms. The conference organizers are Adam Blandin (Assistant Professor, Vanderbilt University), Ben Griffy (Assistant Professor, University at Albany), Nick Pretnar,(Postdoctoral Scholar, UCSB-LAEF), and David Wiczer (Associate Professor, Stony Brook University). Several presenters have been confirmed for this conference, including Stefania Albanesi, Nir Jaimovich, and Dirk Krueger. For conference presenters, LAEF will pay for 3 nights of lodging at the Upham Hotel and round-trip airfare to Santa Barbara Airport or Los Angeles International Airport.
Advances in Macro-Finance Tepper-LAEF at CMU - April 21, 2023
The Tepper School of Business at Carnegie Mellon University and the Laboratory for Aggregate Economics and Finance at the University of California Santa Barbara will hold the 12th conference on Advances in Macro-Finance, designed to bring together leading scholars in the field. The conference will consist of selected papers with a formal discussant for each paper. The focus of the conference is on research at the intersection of macroeconomics and finance. We welcome both theoretical and empirical research on topics including, but not limited to: impact of financial and investment frictions; labor markets; credit risk and corporate financing; models of risk premia; determinants of income and wealth inequality; household finance; and taxation. Preference will be given to recent papers that have not previously been presented at major conferences.
Tom Cooley - May 5-6, 2023
Women in Macroeconomics May 18-19, 2023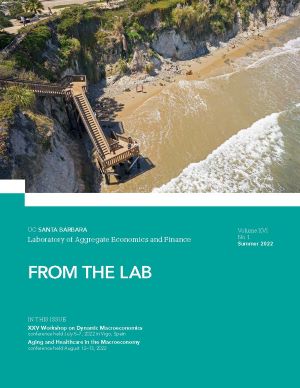 In this issue: XXV Workshop in Dynamic Macroeconomics & Aging and Healthcare in the Macroeconomy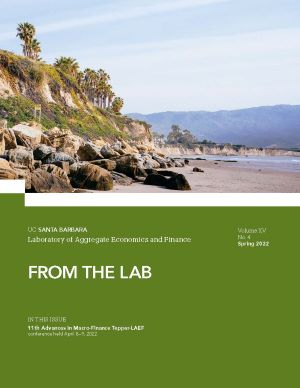 In this issue: 11th Advances in Macro-Finance Tepper-LAEF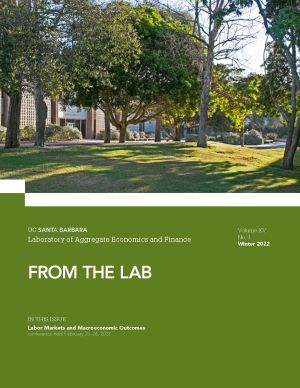 In this issue: Labor Markets and Macroeconomic Outcomes